How Long Do Chillies Take To Grow?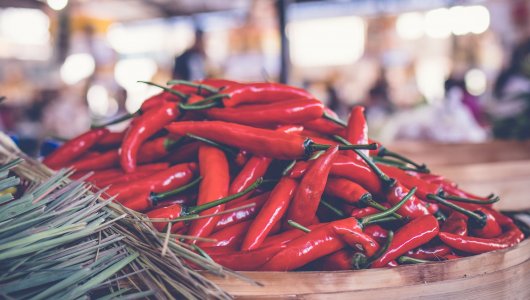 Are you trying to figure out when to plant your chili? Knowing how long it takes for a certain type of chili to go from potting to fruit is essential, if you need to use the chili for a certain event or season.
How long do chillies take to grow? Some seeds can produce ripe fruit in only 60 days, and others take up to 120 days. It all depends on the type, where types as Habaneros wil take a minimum of 100 days or more. You must be aware of which chili you are growing before potting them.
There you have it. We can't give you a certain answer, if you don't know what kind of chili you are gonna grow. Next we will give you an overview of the growing types of the different kinds of chilis.
Poblano: 65 days
Ancho: up to 100 days
Serrano: 70 days
Jalapeno: 72 days
Louisiana Hots: 69 days
Pretty Hot Purple: 80 days
Tabasco: 80 days
Thai Hot: 75 days
Habanero: 75 - 100 days
Hungarian Yellow Wax: 60 days
Anaheim Chili: 80 days
Mulato Isleno: 85 days
Guajillo: 58 days
Hungarian Wax: 70 days
Long Red Slim Cayenne: 72 days
Inferno: 65 days