How Many Times Will A Pepper Plant Produce?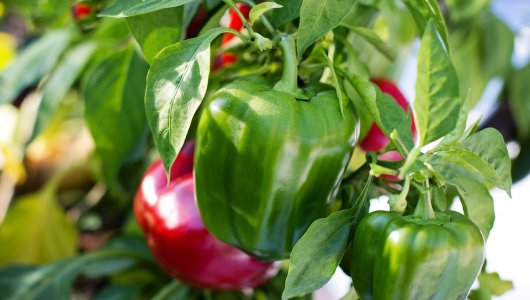 If you are starting to get interested in growing bell pepper, then you probably have a whole lot of questions. One of these could of course be how many times it produces and how much it produces.
How many times will a pepper plant produce? A bell pepper plant can produce 6 to 8 fruits in a growing season. If you care for it with excellence, you might even get more fruit out of it. Hereafter, most bell pepper plants won't die immediately, but will for sure when the cold and frost comes during the winter season. Of course, if you keep them warm, a bell pepper plant can live for about 5 years.
The above is most of all an example of what to expect if you take really good care of your plants. If you do not take good care of them, then you can expect to have less longevity and fewer fruits.
When you need to take care of the plant, there are several things that play a crucial role. Among other things, the following things are important:
Temperature
Watering
Fertilizing
Pruning
Support
In the end, all that is left is to wish you all the best with your harvest and plant.